Healthgrades Online Scheduling
---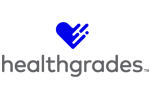 In an increasingly digital world, easy access has become synonymous with online access. Although most patients still pick up the phone to appoint, 81% of consumers want to book appointments online. When patients do self-schedule, 60% of those appointments are made outside of standard office hours. And, the ability to cross promote other physicians within your network who have different or more availability, helps keep consumers choosing you. On-demand scheduling prompts consumers at their moment of decision to choose you over a less convenient competitor.
While online scheduling significantly broadens the array of access points to your health system, it's more than just appointing. Email and text reminders reduce no-shows by as much as 25% and tools to stay in touch after the encounter improve patient retention.
Healthgrades provides a market-leading online appointment scheduling solution that integrates seamlessly with Allscripts®, including real-time booking for patients on healthgrades.com that syncs automatically. This convenient tool encourages consumers — millions every month — to book appointments with their chosen providers on the spot. Plus, healthgrades.com maintains up-to-date information about providers, such as top care areas and how frequently they perform a given procedure, that makes it even easier for consumers to select the right match.