---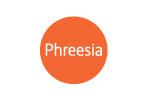 Upcoming Webinar - Gearing up for 2021: 7 Trends that will Impact Your Medical Practice in the Coming Year
Wednesday, December 9, 1 PM (ET)

You're invited to Phreesia's year-end webinar on Dec. 9, "Gearing up for 2021: 7 Trends that will Impact Your Medical Practice in the Coming Year," featuring Elizabeth Woodcock. Join us for a rapid-fire, content-rich webinar with nationally recognized practice management expert Elizabeth Woodcock, MBA, FACMPE, CPC. Elizabeth will provide an overview of the current landscape and her predictions on a range of topics—including the ongoing pandemic, reimbursement shifts, a coding overhaul and telehealth—as well as tactics to weather the challenges.
Register Now!
---
Phreesia is committed to supporting provider organizations in their response to Coronavirus Disease 2019 (COVID-19). To find out more about our evolving products, including our COVID-19 Screening Module, Intake for Telehealth and Zero-Contact Intake, visit the COVID-19 Response Page on our website.
Phreesia recently hosted a webinar where John Heitmann, a partner at the law firm Kelley Drye who specializes in FCC funding, joined to discuss the organization's new telehealth program and outline the application process for COVID-19 funding. View the webinar replay and slide deck to learn more.
Phreesia has been named the 2020 Best in KLAS solution for Patient Intake Management by the research and insights firm KLAS, in its annual Best in KLAS: Software and Services report. We're proud to be the top-ranked patient intake management solution for the second year in a row, and we'd love to have the opportunity to show your organization how Phreesia can help engage patients in their care, boost profitability and improve efficiency.
The nation's highest-performing practices use Phreesia to transform the patient experience, enhance clinical care, expand staff capacity and optimize profitability.
Create the capacity for more
Phreesia's software gives healthcare organizations a suite of applications to manage the patient intake process. Our innovative platform engages patients in their care and provides a modern, consistent experience, while enabling our clients to maximize profitability, optimize their staffing and enhance clinical care.
Create the ideal intake experience—for every one of your patients
Phreesia understands that every patient who walks through your door is unique. Our innovative SaaS platform gives healthcare organizations a suite of applications to manage patient intake and customize workflows for thousands of different patient and appointment types. The end result? A modern, tailored intake experience designed to gather the right information, engage patients in their care and give you the capacity to do more of what matters in your organization.
Intake products that drive success
Phreesia is designed to meet the ever-changing needs of medical groups and health systems. Our innovative SaaS platform gives your organization a suite of applications to manage intake before, during and after the patient visit. Phreesia helps you better understand your patients, deliver care in more effective ways and increase profitability.
Phreesia Insights
Stay up-to-date with the latest news, thought leadership and best practices to make your organization more successful and patient-centered! LEARN MORE
Phreesia: 2017 Allscripts Developer Program Partner of the Year
"The software knows each patient's unique profile and only asks the questions applicable for the current visit."
— Barry Oursler, Director of Clinical and Business System
Documentation:
Phreesia_What-is-Patient-Intake.pdf
Phreesia_2019-Allscripts-PM-TouchWorks-Details.pdf
Craig Gillispie Apr 01, 2019
We've been very pleased with Phreesia. Has helped streamline operations including our clinical information. It has become a vital part of our practice. Support has always been responsive and willing to customize things for our practice.
Julie Roberts May 02, 2019
Utilizing Phreesia with regards to clinical and demographic export into our EMR and Practice Management systems has allowed us to collect information directly from the patient with only relying on minimal entry for our front desk staff freeing them up to attend to additional duties. Their payment suite has enabled us to capture a 97% daily intake of all copays. It helps those who are in need of an affordable payment plan to pay their bill, which is automatically deducted from their credit card monthly. We are also able to keep patients credit cards on file allowing us to take care of balances owed immediately.
Kristina Englert May 07, 2019
We have been using Phreesia for several years and are very pleased with their service. It helps streamline the check-in process with less patient lines at the front desk. Copay collection rate increased after implementation. Integration for patient health history with our EHR makes the patient rooming process more efficient. Support is helpful and willing to customize interviews. Reporting is robust and allows you to capture data not just about payments but also about the actual workflow times, etc. Would recommend to anyone looking for a more automated check-in solution.
Corianne Beard Jul 09, 2019
Our company has thoroughly enjoyed our relationship with Phreesia. The sales representatives are informative and knowledgeable. The implementation specialists truly cared about enhancing the patient experience for our practice. Although our practice is very unique in nature, they took the time to learn about our specialty and customize the software to meet our needs. Support technicians are quick to respond and ensure there are resolutions to any inquiry we may have. Phreesia is a forward moving company that truly values its clients. The actual software has streamlined our patient intake process and increased our collection rates at time of service tremendously. Our patient experience has been improved by allowing us to communicate with patients more proactively, which has also reduced our no show rates and late cancelations by large margins. The card on file feature has been instrumental in ensuring we receive timely payment. In addition, patient surveys and enhanced analytics help our practice respond to feedback provided by our clients in order to improve our customer service. The ability for referring physicians to submit referrals online and receive real time updates on the status of the referral has been very well received. In addition, Phreesia is always improving their integration with Allscripts and offering new and innovative features of their intake software. I highly recommend any practice utilizing Allscripts to partner with Phreesia.
Tabitha Childers Dec 23, 2019
Phreesia is a wonderful compliment to our clinical practice. It has allowed us to streamline our registration process, collect vital information in a timely manner and meet our process improvement metrics. The Phreesia support team is very responsive to our questions, timely with their follow up and willing to assist in any way they can. Love this product!!
Tabitha Childers Feb 11, 2020
We are continuing to expand our relationship with Phreesia. Adding the SDOH questionnaire has allowed our practice to further serve our patient population and identify gaps that may be preventing them from reaching optimal health. We are excited to be adding the online appointment request functionality as it will add another way for our patients to request to see their provider. The Phreesia team, as always, has made the process easy.
Carrie McLean Mar 05, 2020
Phreesia has been a wonderful addition to our practice. We've increased collections, made payment plans so much easier and are checking eligibility much more efficiently. An added benefit that we didn't realize when we implemented Phreesia, was increasing the patient awareness of a previous balance that is due. It has improved the relationship our patients have with our front desk staff. Now when the front desk asks for payment, the patient isn't shocked and upset. Phreesia has been an incredible addition to our toolbox.
Tonya Kranzler Oct 27, 2020
We began using Phreesia about 2 months ago and I am proud to say that it has been a huge addition to our practice. The insurance eligibility checker alone has been incredible. We have been able to increase collections and allow for better communication with our patients, especially during the COVID-19 pandemic. We believe the addition of Phreesia will be a huge asset to our practice in months and years to come. Not to mention, our implementation team was phenomenal. Nathan was so responsive and great to work with.
Ann Marie Wine Nov 06, 2020
Phreesia has been a great addition to our Neurology Practice. We launched Zero Touch Check-in a month into the Covid-19 pandemic and it has become an extremely valuable partnership. Being able to stay in communication with our patients regarding protocols in office and via telehealth has truly enabled us to continue to provide excellent medical care. It has enable us to streamline our registration process for new and follow up patients and allowed for questionnaires including Covid-19 screens, improved collections of copays and outstanding balances and made checking real time eligibility a breeze. Our Phreesia onboarding team were amazing to work with and made the process so simple and streamlined. The Phreesia Dashboard has been a wonderful addition to our practice and I continue to highly recommend it!
Kristin Powers Nov 12, 2020
Our organization implemented Phreesia over the summer and we have quickly adapted to the many features available, such as the COVID screening and patient consents/forms. Over the past few months, we have continued to optimize our check-in workflow as well as see a return on investment with the financial module and email payment reminders. Our implementation specialist and sales representative are extremely knowledgeable, efficient and provide answers/solutions in a timely manner - it has been a pleasure to develop a working relationship with them from the beginning! I would highly recommend incorporating Phreesia mobile intake solution for increased patient satisfaction, streamlining check-in and clinical workflow as well as improving collections. Phreesia has been an excellent complement to our growing needs!
Virginia Burberry Nov 19, 2020
Phreesia has been a crucial part to implementing our zero contact telehealth intake with the covid screeners, patient chat feature, enhanced mobile & automation of telehealth check-in registration, We were able to rebuild our schedules with Health Campaigns & self scheduling which reduced a lot of phone volume to less burden our support staff during this pandemic. We utilize as many aspects of Phreesia enhancements as we can which have improved our clinical & billing workflows. The Phreesia support staff is always eager to help & resolve any issues quickly & efficiently. Phreesia has been an amazing partner since 2017 & I couldn't imagine not having these features/enhancements.
Jamie Humphries Nov 25, 2020
Phreesia has been an absolute life-saver during the pandemic. The ability to perform contactless COVID-19 screening, patient intake, and payments have been a valuable tool in keeping the staff safe. The front desk spends considerably less time checking patient eligibility and updating demographics. The self-scheduling tool allows our walk-in After-Hours patients to choose an appointment online, which reduces the number of phone calls we have to place on hold. Highly recommend this product!