---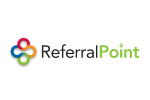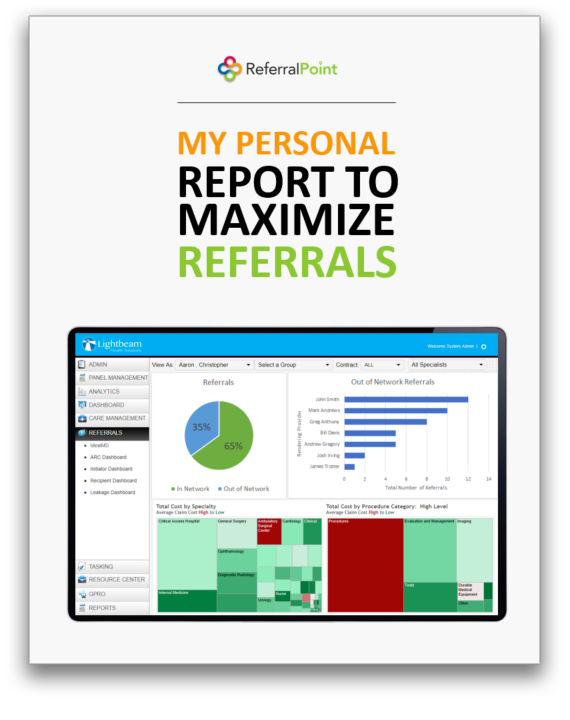 Unfortunately, most provider organizations are losing up to 10% of annual revenue from broken referral processes, patients going out of network and not being able to close the loop. They can't control attributed costs from out-of-network specialists, and too many patients are falling through the cracks.

ReferralPoint has a referral management solution that supports provider groups in 3 areas:
Referral Selection
Pre-Authorizations and Scheduling
Referral Management
However, it all starts with data.
Network Intelligence Data - Our data ingestion platform can consume the clients claim feeds if available or they can leverage our 3rd party data which includes 70% of commercial claims and 100% of CMS claims which is available by state. This is the foundation because we break that data out into 6 categories that the provider organization can assign weights to by specialty to provide a type of ranking system based on objective cost and quality data. Our clients then leverage this intelligence to build new or augment existing referral networks.
Referral Selection - We call this IdealMATCH. This is your ability to customize preferred networks based on the network intelligence data, and leverage those insights so at the time of referral, providers are prompted to select the most appropriate specialist for a patient based on their insurance and other configurable variables (including network and health plan affiliations, provider outcomes or cost data, and other patient preferences like physical location to home/work, provider gender or language, etc.).
Increase market share - if looking to grow (identify low cost, high quality)
Reduce outmigration and leakage
Establish preferred networks
Ensure referral decisions are based on data
Pre-Authorizations & Scheduling - This is your ability to automate prior authorizations with the patients' insurance and schedule the appointment in real-time
Automate pre-authorizations as much as they can - we integrate with PreAuth vendors such as NaviNet or Glidian

Schedule appointments in real-time (if they have access to specialist calendars we can API in)
Referral Management - This is your ability to communicate and measure each step from referral order to closing the loop regardless of EHR. We have a number of referral analytic and a referral CRM dashboard. But most importantly once a referral option is selected, our system triggers automated patient engagement that communicates with the patient to help shepherd them along the journey and update the status of each referral - including automated reminders, follow up, and even feedback surveys which can be used to update the scores of each provider.
Close the loop with patient, and receiving provider
Reduce no show rates
Track referral journey progress
Improve patient satisfaction & communication
For reporting and measuring program effectiveness
Documentation: