---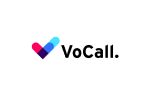 Did you know that 65% of all patients prefer to schedule appointments by phone? But, the average time spent waiting to schedule, reschedule, or cancel an appointment is 4 to 6 minutes – eroding the consumer experience and taking valuable time away from the staff.

VoCall is an innovative new scheduling voice assistant designed specifically for medical practices. Using natural language processing technology, VoCall allows patients to easily manage their own appointments by phone – saving time and improving the overall experience for patients, physicians, and practice employees.

Our scheduling voice assistant, Amie, greets patients when they call and easily guides them through the process of confirming, changing, or cancelling their appointment. She's always on and always friendly – 24 hours a day, 7 days a week.

VoCall is capable of handling up to 60% of the scheduling call volume inside of a typical medical practice. By limiting empty time slots on your customers schedules, VoCall provides true cost savings, business continuity, and immediate support for unexpected staff shortages – delivering a better experience for multi-tasking schedulers staff, busy physicians with high expectations, and the patients who rely on them.

VoCall is the only scheduling voice assistant that integrates seamlessly with the Allscripts PM system to automate the complete patient scheduling workflow. VoCall has been fully certified with an exclusive Allscripts integration, rigorously tested, and fully approved by the Allscripts Development team.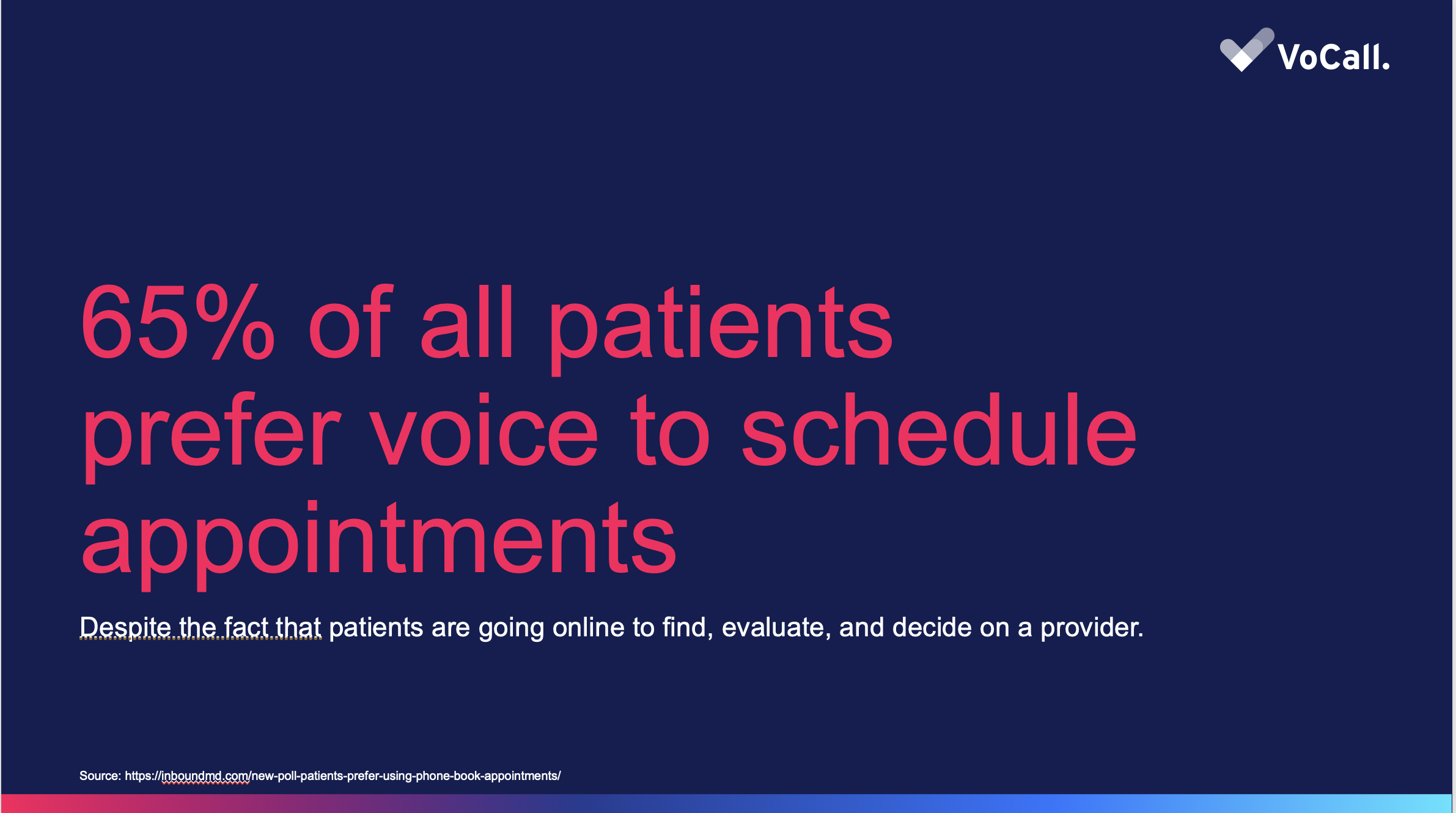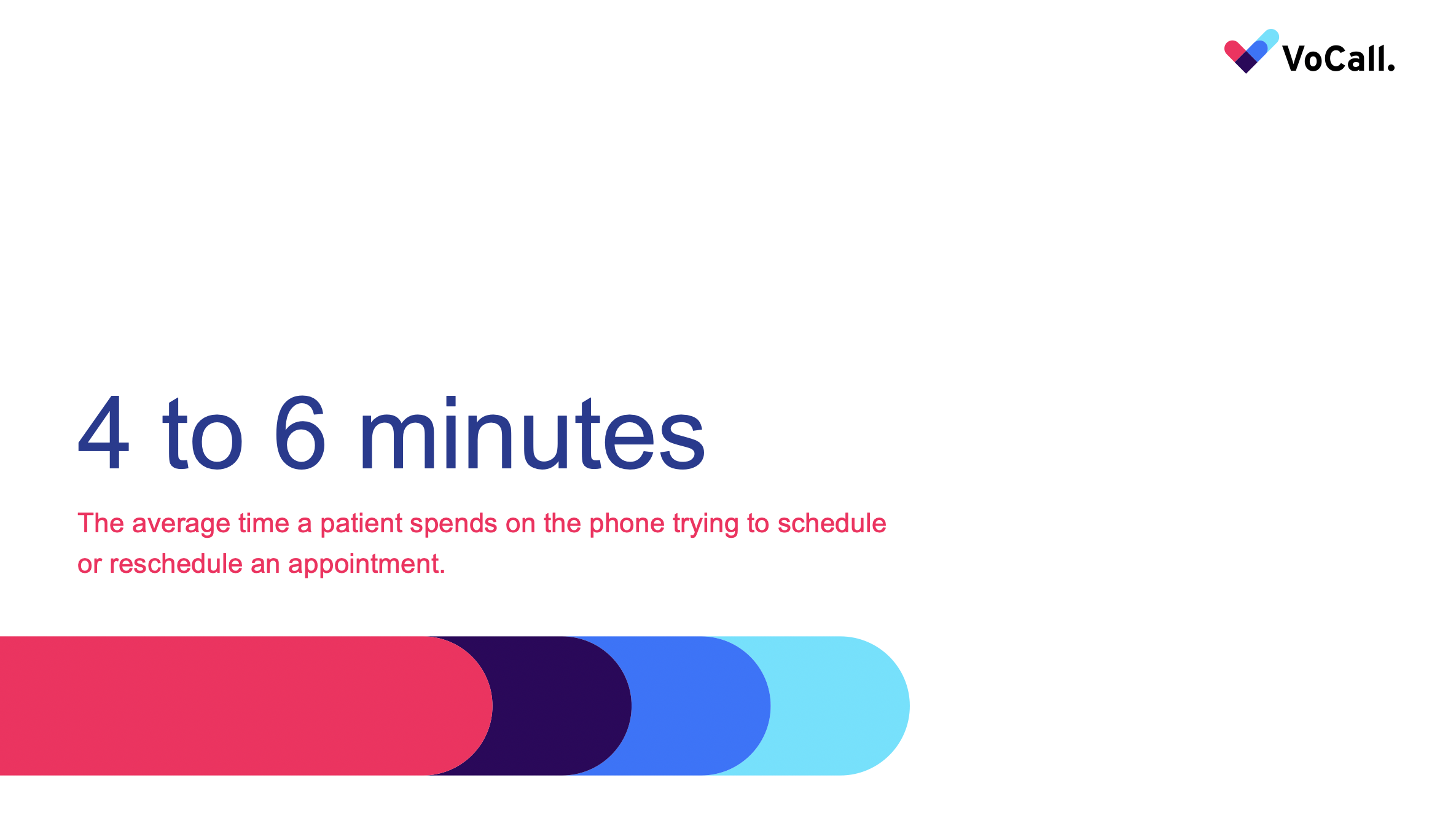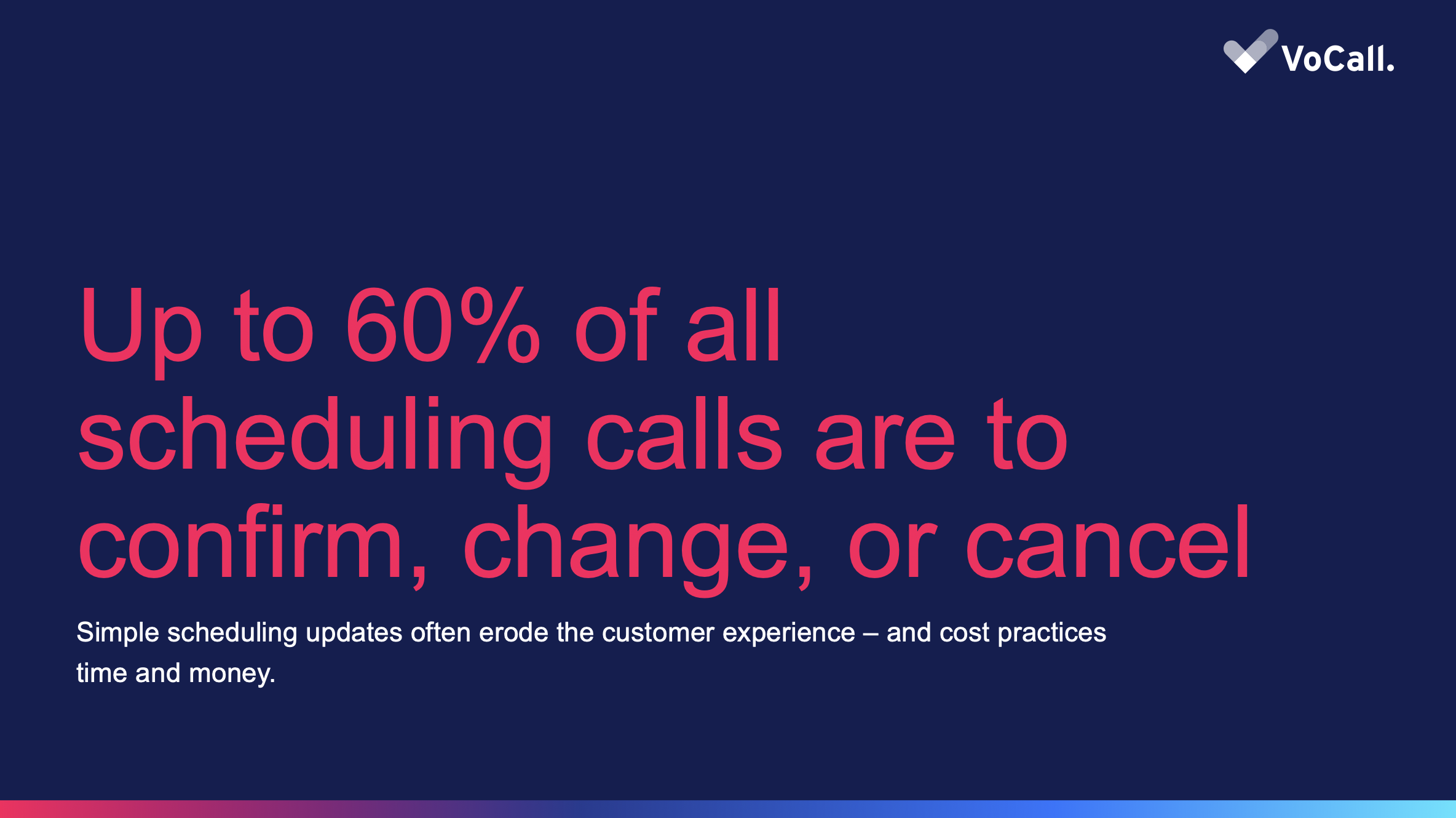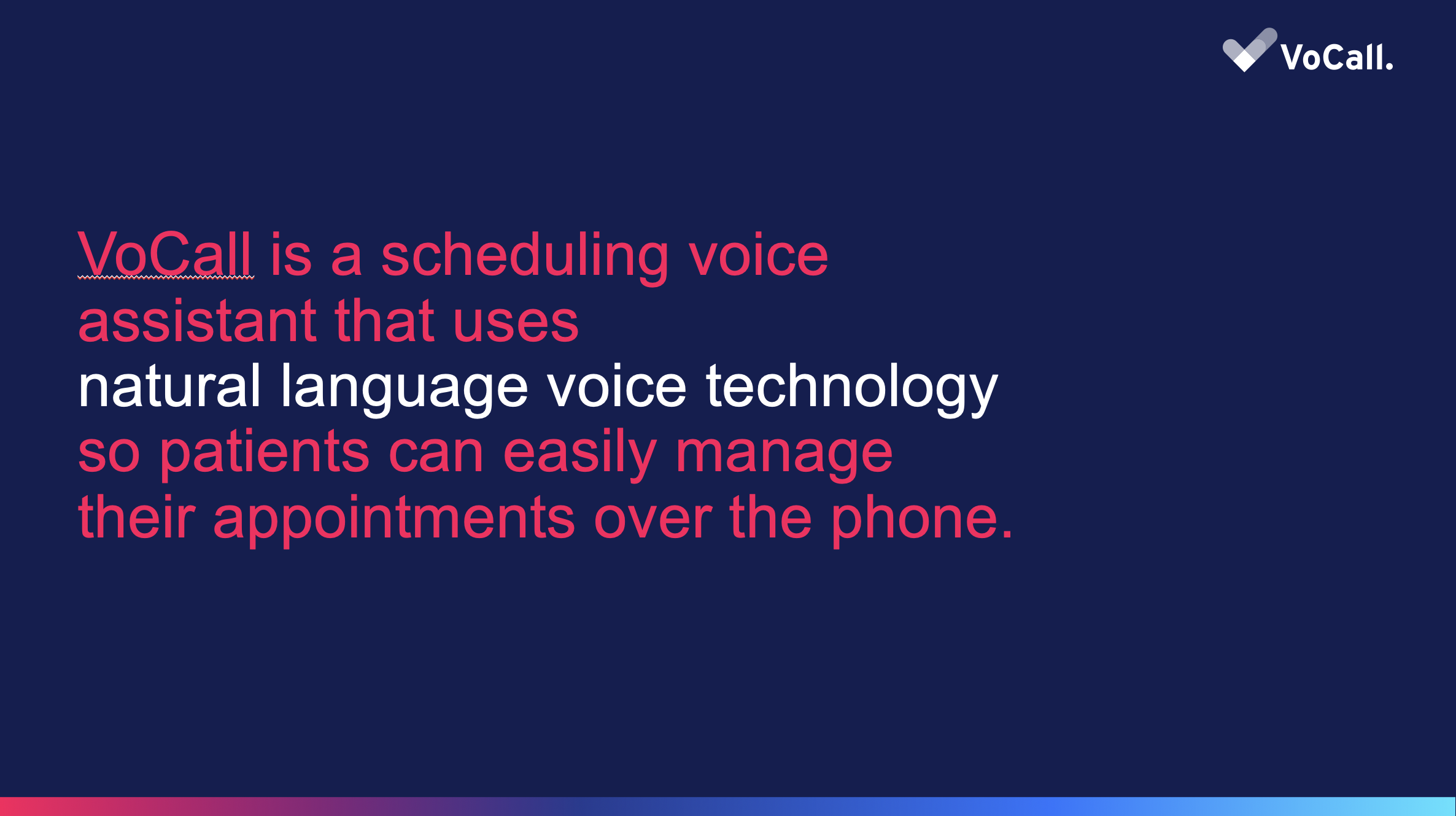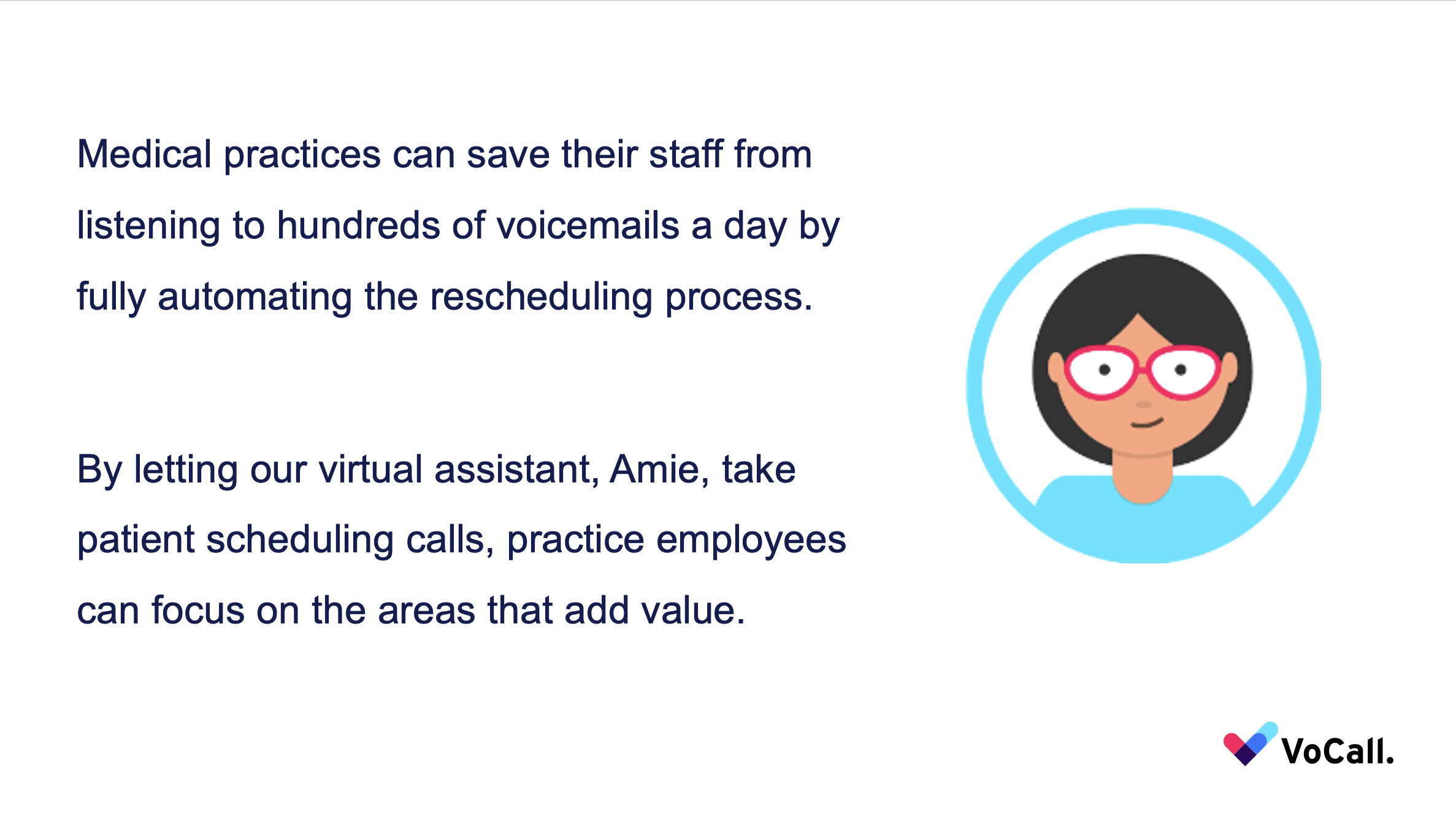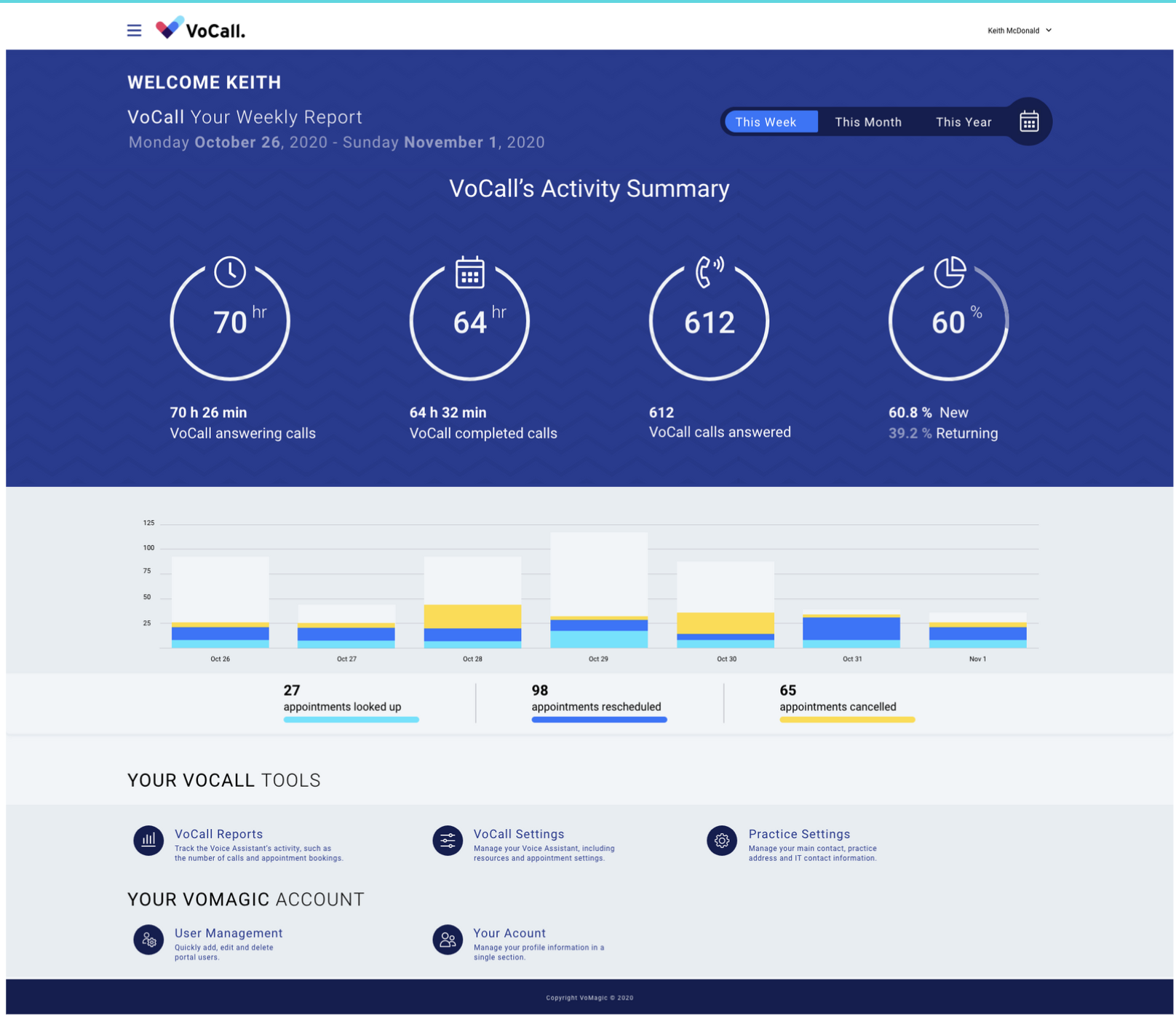 Documentation: