---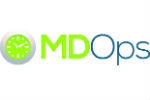 MDOps is the leading innovator of voice-controlled physician care. Using our proprietary virtual clinical assistant technology and simplified clinical documentation capabilities, physicians can now use the power of their voice to efficiently provide care, make smarter decisions, and create better outcomes without dealing with complex EHR technologies.

Apps by this partner
---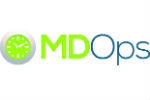 Compatible Products:
TouchWorks EHR, Sunrise Acute Care
Re-Imagine your EMR: Navigating EMRs in real time is complex and time consuming leaving physicians with less patient time, so they are prevented from recording, retrieving and analyzing patient data at the point of care which is necessary to make smarter clinical decisions and get better outcomes. ...