Medical Design Technologies (MDTech)
---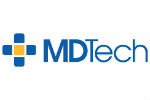 Medical Design Technologies (MDTech), a leader in providing mobile charge capture solutions, was founded in 1999. MDTech is an established independent software vendor (ISV) specializing in state of the art healthcare applications. We also have specific expertise as a mobile applications provider, providing wireless healthcare applications since 2000 including RCM connectivity, Secure Messaging and Inpatient Integration services.

Apps by this partner
---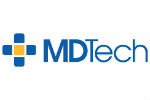 Compatible Products:
This product is currently in development or testing. Please contact the developer for more information on product details and timeline for general availability. MD Coder 10 – Mobile Charge Capture providing a mobile and web based charge capture solution. MD Coder allows physician and supporting st ...