---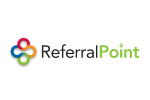 ReferralPoint helps medical group and payers reduce leakage, automate patient engagement and ensure a closed loop to generate revenue and shared savings. Unlike manual & disconnected workflows that result in uninformed referrals, ReferralPoint matches patients to the highest quality, lowest cost, in-network specialist. It works to achieve a closed loop through automated patient-provider engagement, including reports measuring patterns & efficiencies.
Apps by this partner
---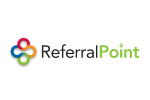 Compatible Products:
ReferralPoint has a referral management solution that supports provider groups in 3 areas: Referral Selection, Pre-Authorizations and Scheduling, and Referral Management. ...